New Delhi: 
BJP's Shivraj Singh Chouhan will come back for a fourth term in Madhya Pradesh, according to an aggregate of two exit polls. The BJP will get 118 seats in the state, crossing the halfway mark of 115 in the 230 member assembly; the Congress will get 101 seats, the poll of exit polls shows.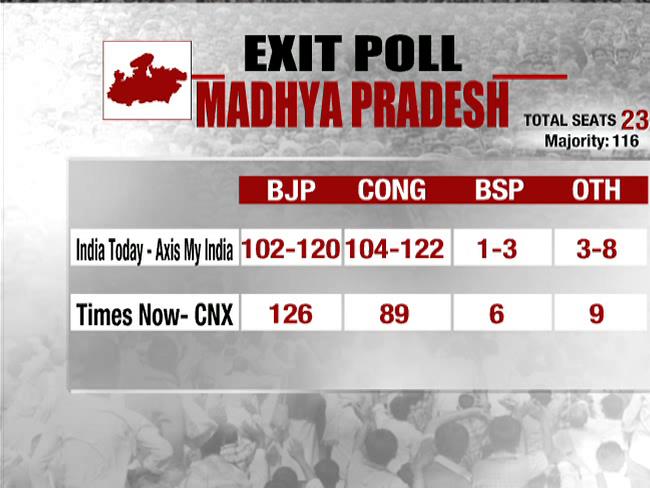 Chhattisgarh will vote chief minister Raman Singh back to power, if the exit polls are to be believed. His BJP will get 46 seats, while the Congress will win 35 of the state's 91 seats. The Ajit Jogi-Mayawati alliance will get 7 seats, the aggregate of three exit polls shows.
For the latest News & Live Updates on Election Results from each assembly constituency in Madhya Pradesh, Rajasthan, Mizoram, Chhattisgarh, Telangana, like us on Facebook or follow us on Twitter for updates.